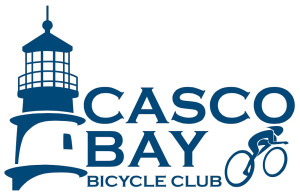 Welcome to Casco Bay Bicycle Club. We host road rides in and around Portland, Maine, and in the White Mountains of Maine and New Hampshire. We are a social club, and not a bunch of hammerheads*. So if you like to socialize, eat, and ride at a conversational pace (give or take), we might be a good fit for you!
To find out more about our rides, check out our rides page. We also host a fully supported ride and century, the beautiful Fryeburg Frolic. Non-members are welcome to ride with us**, and of course, we'd also be happy to have you as a club member.
*Though you might find a few folks here who are willing to hammer with you for short stretches. But really, we tend to hammer donuts more than we hammer the pedals.
**The Fryeburg Frolic is a members-only ride: another reason to join the club!