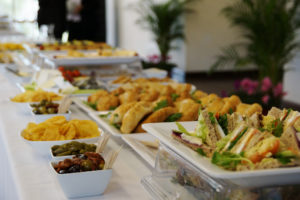 Here's a great way to beat the winter doldrums:  come to the CBBC annual winter banquet on Saturday, March 10, 2018 at the First Parish Congregational Church in Gorham.   We'll be following our usual potluck format with beverages provided by the club.
Gather at 

5:00

  
Eat at 

6:00

Program of surprise to follow dinner  
DSC02863 by University of Exeter is licensed under CC BY 2.0.